StatisticAid - Your personal StatisticCoach
Your reliable partner

Are you frustrated with quantitative data analysis? Are you facing a specific statistical problem? Or do you no longer know how to process your scientific or business data? Then StatisticAid is your solution! Whether company reporting or academic quantitative studies or publications – we find a solution offering data analysis, online statistics coaching and private tuition at an unbeatable price!


Especially students[1]/scientists and businessman are very often confronted with statistical challenges throughout their academic and vocational lives, some of which seem to be insoluble at first sight. Usually, these problems are quickly overcome with the correct statistical instrument at hand. StatisticAid helps you to solve these statistical problems, to find your personal way and to implement it in a professional way.
Your Benefits - Tutoring not like any other
Whether price, location or service – our coaching meets your needs.

Data analysis, support and private tuition, wherever you are! Whether Berlin or London - we consider the problem with the eyes of our clients and solve problems where they arise.
To provide value for money is our mission. We not only offer competitive prices for companies but for everyone as well. Just check out our price packages.
In our 1on1 Coachings all your statistical questions will be answered - we will not let you down! Personal mentoring and support in conceptionalising your evaluation and in data processing is our concern.
Get help from the best with years of experience. With our support you will raise your quantitative study, analysis or company reporting to an professional level exceeding all expectations.
Naturally, all customer requests are treated confidentially. Privacy and anonymity is a real concern for us - secured by a confidentially agreement if preferred.
To facilitate an easy comprehension scientific analyses are supported with 1on1 tutorials wheras company reportings will be comprehensively commented and documented.
You want optimal company reportings? Or just low-priced but quality statistic support? Perfect! One
call
or an
e-mail
and we are at your side as long as you need us. In case of already specific plans for data analyses – such as quantitative scientific studies, publications or reports, – the following steps lead to success.


As soon as files are uploaded or an email has been sent we get in touch with you to discuss the quantitative analysis or project, answer all your questions and to arrange an online session.

Thanks to the 1on1 coaching, our continous support and easily understandable explanations the completion of your data analysis will be a simple task.
Best Prices - Tutoring made affordable
Please do not hesitate to contact us if you have any questions regarding prices and offers - we will be glad to answer all your questions.

STUDENT TUTORING PACKAGE [1]
Online
35€ / per hour
No additional VAT!*
Value for money. Ideal for all students who wish to have professional tutoring and personal coaching in statistics at an affordable price.
*According to § 6 Abs. 1 Z 27 of the Austrian UStG
BASIC-TUTORING-PACKAGE
Online
40€ / per hour
No additional VAT!*
Best tutoring and coaching in statistics for everyone. Personal help with all your statistical questions. Uncomplicated and comfortable.
*According to § 6 Abs. 1 Z 27 of the Austrian UStG
REPORTING-PACKAGE
Online
50€ / per hour
No additional VAT!*
Your company needs to conduct evaluations and report statistics in a professional way? Then the reporting package is the right choice.
*According to § 6 Abs. 1 Z 27 of the Austrian UStG
Customer Reviews
Service is top priority. "Being on bar in price and quality is only gets you into the game. Service wins the game." - Tony Allesandra

Instead of investing several weeks for evaluations, the implementation of our project MAD (Mobile Advertisement 2014) could be initiated within two days. The time saved is a real added value due to our tight schedule. Flexibility and serviceability complete the profile.
DI Lukas Holzmann
Senior Software Developer
Evaluation was delivered promptly. "Copy and paste" of the graphics and my report had only to be written. The interpretation guide has not only explained sophisticated issues and visualized them, but also helped to overcome writing blocks. Thus, highly recommended.

Dipl.-Ing. Benno Weber
Validation Engineer
Not only did Andreas help me with my enormous dataset and its data preparation, but he was also able to get familiarised with the topic in order to help me with the interpretations. All this with excellent reliability and a very fair price-performance ratio - 100% recommended.
Elisa Wögerer
Consultant
The tutoring of StatisticAid helped me to understand sophisticated statistical models intuitively. With the personal support provided, it was easy to familiarise myself with my quantitative material and to interpret it correctly. It certainly helped a lot and I would recommend it to anyone.
Katherina Godel
Student
Very good price-performance ratio and optimal support. Complex problems were brought to the layman understandably. Questions were always answered in detail and with a lot of patience. The 1on1 coaching has helped to keep the thread. Conclusion: Top. Highly recommended.

Wolfram Waslic
Accountant
Clients from all over the world: London, New York, Charles Town, Manchester, Birmingham, Toronto, Montreal, York, Tempe, Columbus, Annandale, Houston, Las Vegas, Portland, Minneapolis, East Lansing, Bloomington, Vancouver, Ottawa, Athabasca, Edmonton, Waterloo, Burnaby, Victoria, Chapel Hill, Phoenix, San Diego, Melbourne, Sydney, Delhi, Miami, Austin, Orlando, Quebec, Bournemouth, Davenport, Fort Lauderdale, Lynchburg, Leeds, Edinburgh, Glasgow, Cardiff, Liverpool, Oxford, Cambridge, Plymouth, Leicester, Exeter, Bristol, Portsmouth, Sheffield, Newcastle, Brighton, Derby, Bath, Loughborough …

My Profile
My background at a glance (excerpt)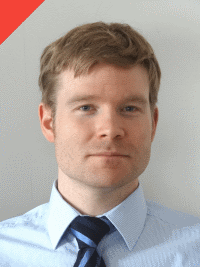 Andreas Bitschnau, MSc MPA
Freelancer
Master graduate of managerial accounting and financial leadership (MSc)
Master graduate of the social sciences. (MPA)
Long experience in statistics specialized in social sciences and econometrics
Long experience in commercial cost-oriented calculation
Personal interest in politics, political economy and financial markets
Softwarespecific Know-How:
Statistical software package: All popular statistical softwares (R Project for Statistical computing etc…)
Mathematical computation program: Wolfram Mathematica
Spreadsheets of all kind
Location
Adress: Lohbachufer 5, 6020 Innsbruck, AT

Remote Support
With StatisticAid, you are well prepared for your academic and professional challenges. Remote support tools allow us to solve any statistical problem directly on your own computer - wherever you are.

We provide all our clients from all over the world with the statistical support they need. If you need remote support just give us a telephone call under +43/670/6033398 to let us know.
Note: If you have already an appointment with Statisticaid please provide consent for a Zoom-session by checking the checkbox . Following this, the support icon will appear. Log in by clicking on the support icon. Download and execute Zoom, type in the password "meeting" (without question marks), choose a nickname, wait for your Statisticaid tutor to confirm the session and join the computer audio. Please turn on your microphone and your computer sound.
You need statistical support? It is just one call away.

Partners & Friends
Friends and partners of StatisticAid, which we would be happy to recommend.